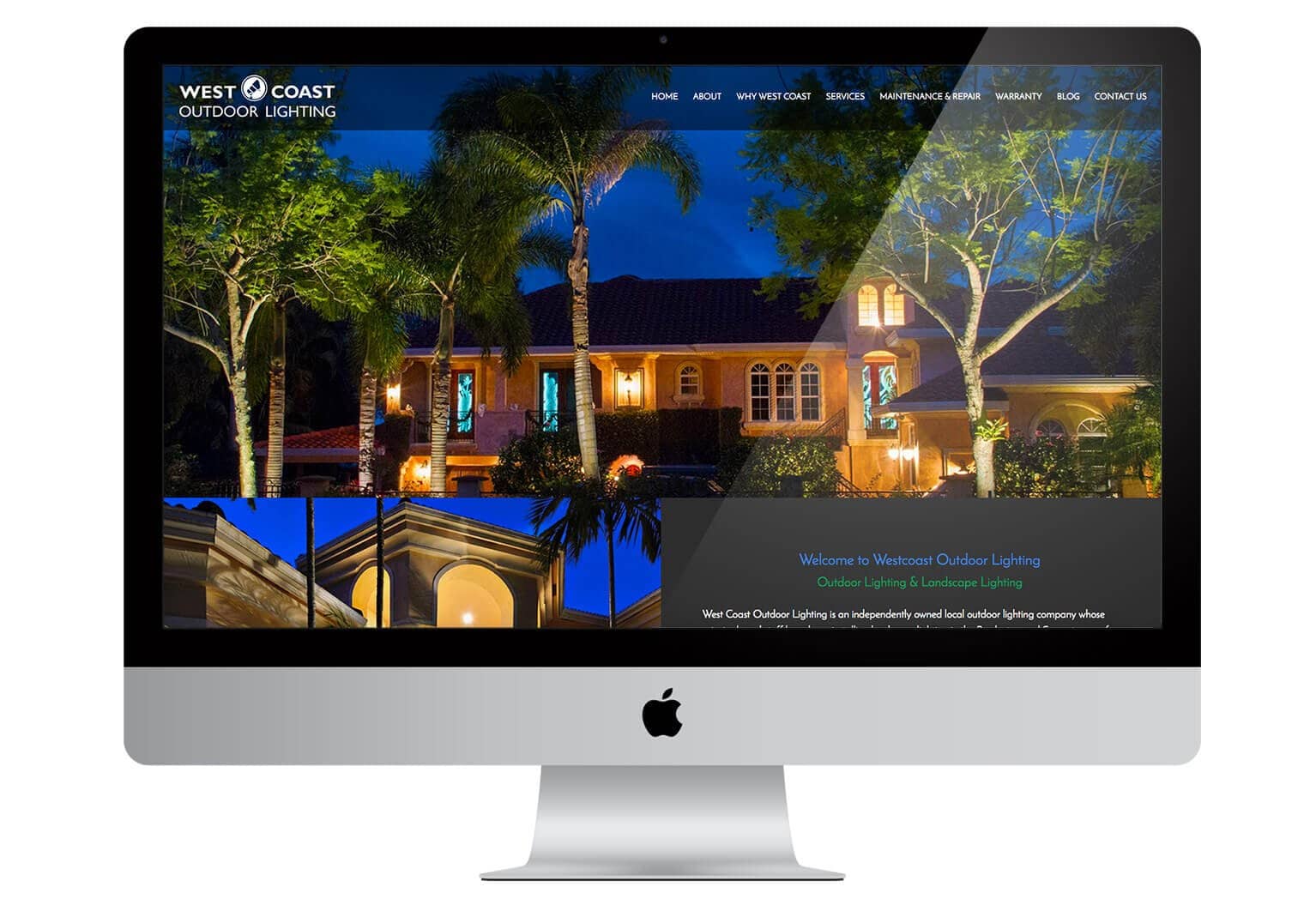 Client:
West Coast Outdoor Lighting
Task:
Website Design & Development, Advanced Search Engine Optimization
Description:
West Coast Outdoor Lighting is an outdoor lighting business which need a new website. We set them up with a clean and modern version of our very own WordPress theme we developed. We designed the website to be dark in order to make the colors pop as well as to reflect the evening sky in which lighting would be used. This website uses many of the premium features of our theme we developed for WordPress; including full-width content blocks with large photo backgrounds. Our WordPress website solution and SEO / marketing package is well optimized and designed to last into the distant future.