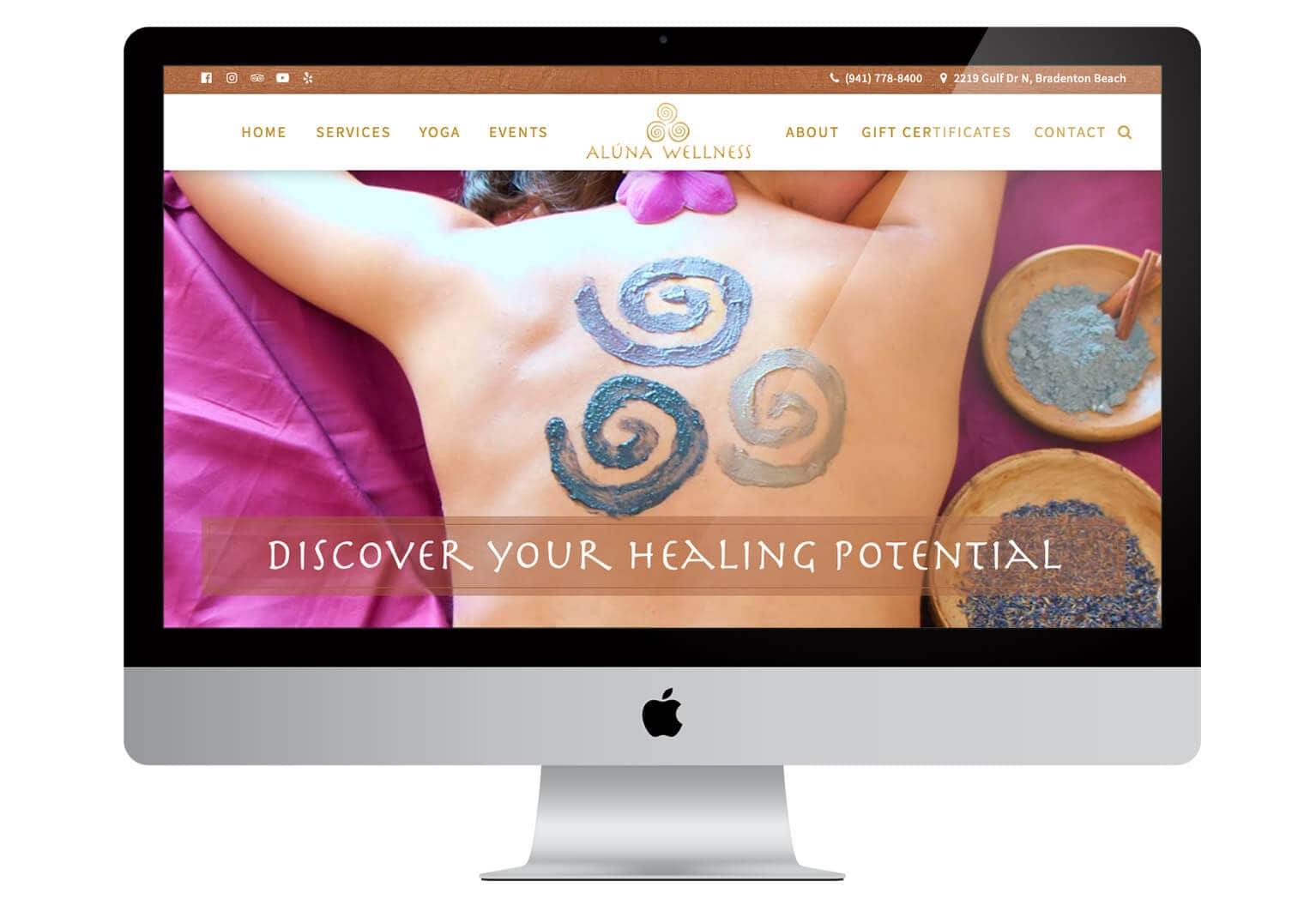 Client:
Aluna Wellness Center & Spa
Task:
Website Design & Development, Advanced SEO
Description:
Aluna Wellness Center & Spa located on Anna Maria Island offers massage, meditation, acupuncture, yoga, and more. Aluna had an older HTML-style website which we upgraded to our very own full-featured and modern WordPress theme. We employed a distinct color palette, drawing influence from earthy tones of clay, gold, and brown. We also used a lot of textures from wood, salt rock, and stone. Aluna has a beautiful Himalayan salt wall which is prominently displayed in many of the pages. We took some of the photographs, while others were provided. As a client, they provided a lot of the copy for their pages. We tried to keep the layout informative while maintaining a lot of visual interest. At the top of treatment pages we have an easy-to-update menu. For the Yoga schedule, we integrated the Mind Body app seamlessly with their overall style. The site is a balance of vibrant images and lots of information, earthy tones, and pure white—and a larger design that looks great on both desktop and mobile phone.