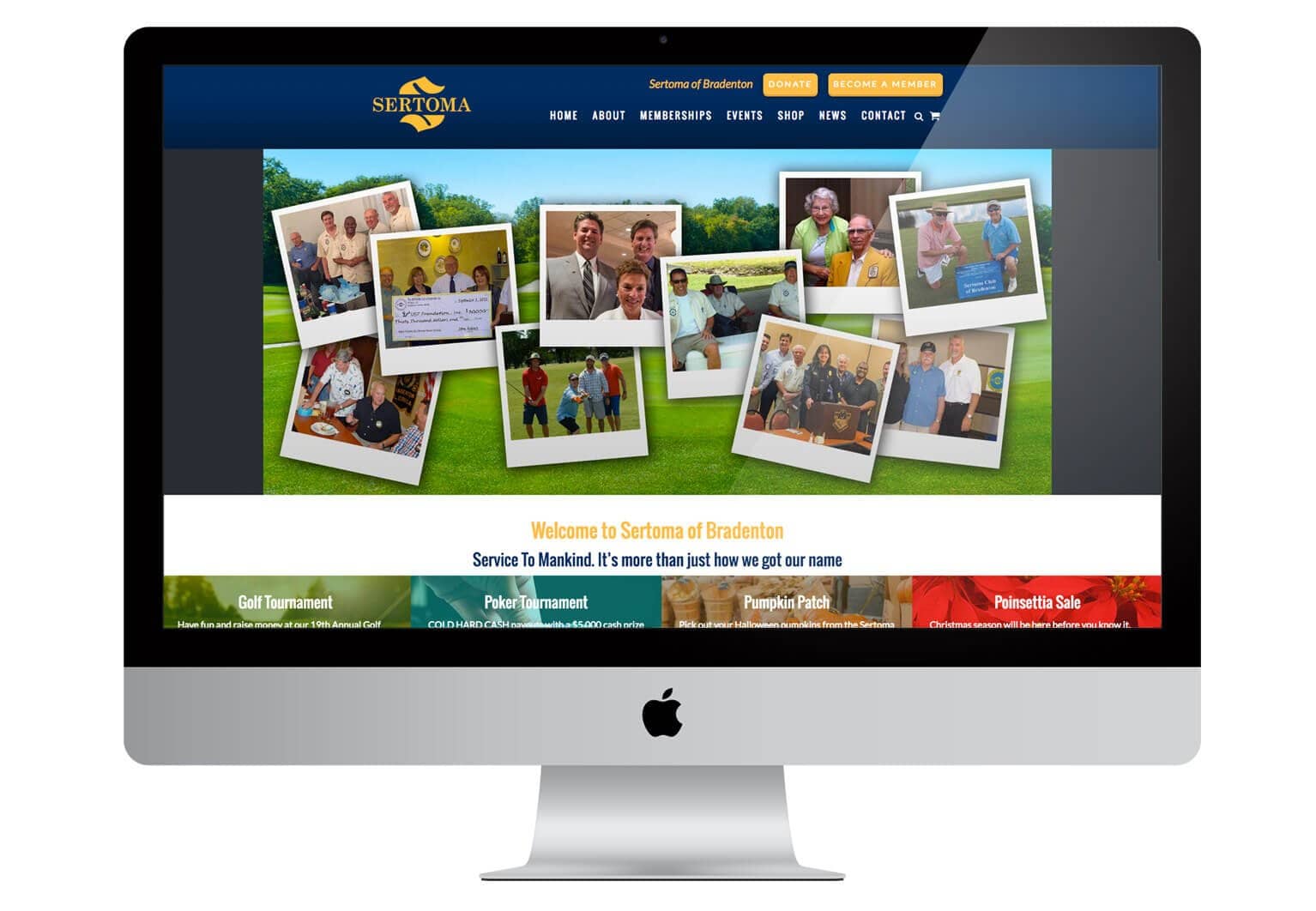 Client:
Sertoma Club of Bradenton
Task:
Website Design & Development
Description:
Bradenton Sertoma Club is a non-profit organization who's mission and passion is to serve our communities and improve the lives of those who need help. We designed Sertoma Club a modern, full featured, responsive (mobile friendly) WordPress website. Our website for Sertoma Club utilizes some of the newer features of our very own WordPress theme, such as full-width layouts and 'fancy' columns with background images. The website includes an e-commerce shop where people can purchase tickets to Sertoma Club events. Since Sertoma Club is a non-profit organization, we included an easily accessible donate button at the top of each page of the site.