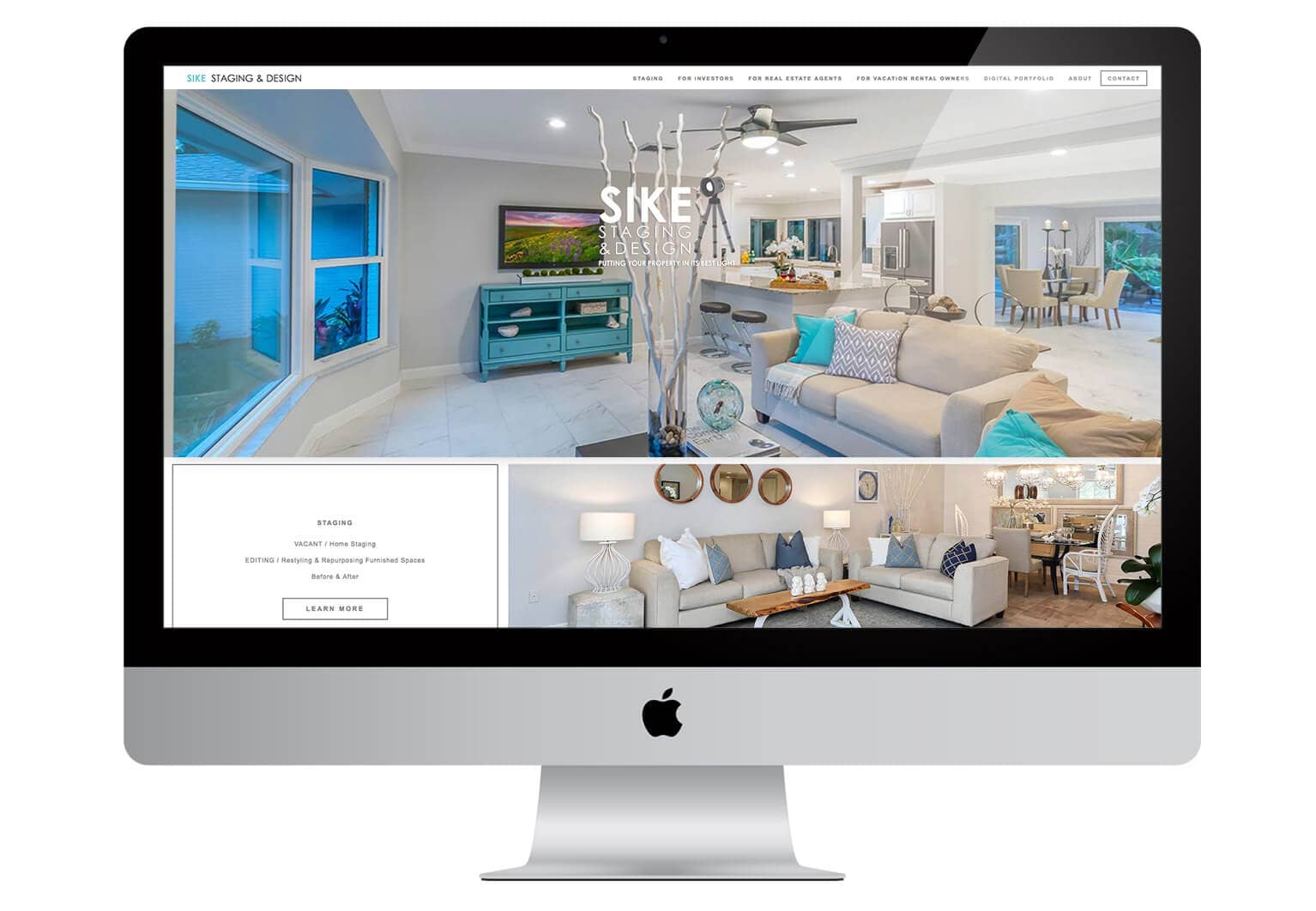 Client:
Sike Staging & Design
Task:
Website Design & Development
Description:
SIKE Staging & Design is a real estate staging & design company located in Sarasota, FL. This is a very clean and modern version of our theme; making use of elegant borders and lines with simple typography. It was important that we show SIKE's portfolio by incorporating a large hero image on every page, using before and after photos of the staged properties. In addition, we made the site gray-scale in order to make the images pop out more. This was the first website to use our animations which move the content blocks in from the sides as one scrolls both down and up a page. Our WordPress website solution and SEO / marketing package is well optimized and designed to last into the distant future. We love the design of this site but it is running slowly because our client has uploaded uncompressed images. We've reached out to Sike to improve their site speed and are waiting for a response. Images that were uploaded after site was designed are uncompressed.