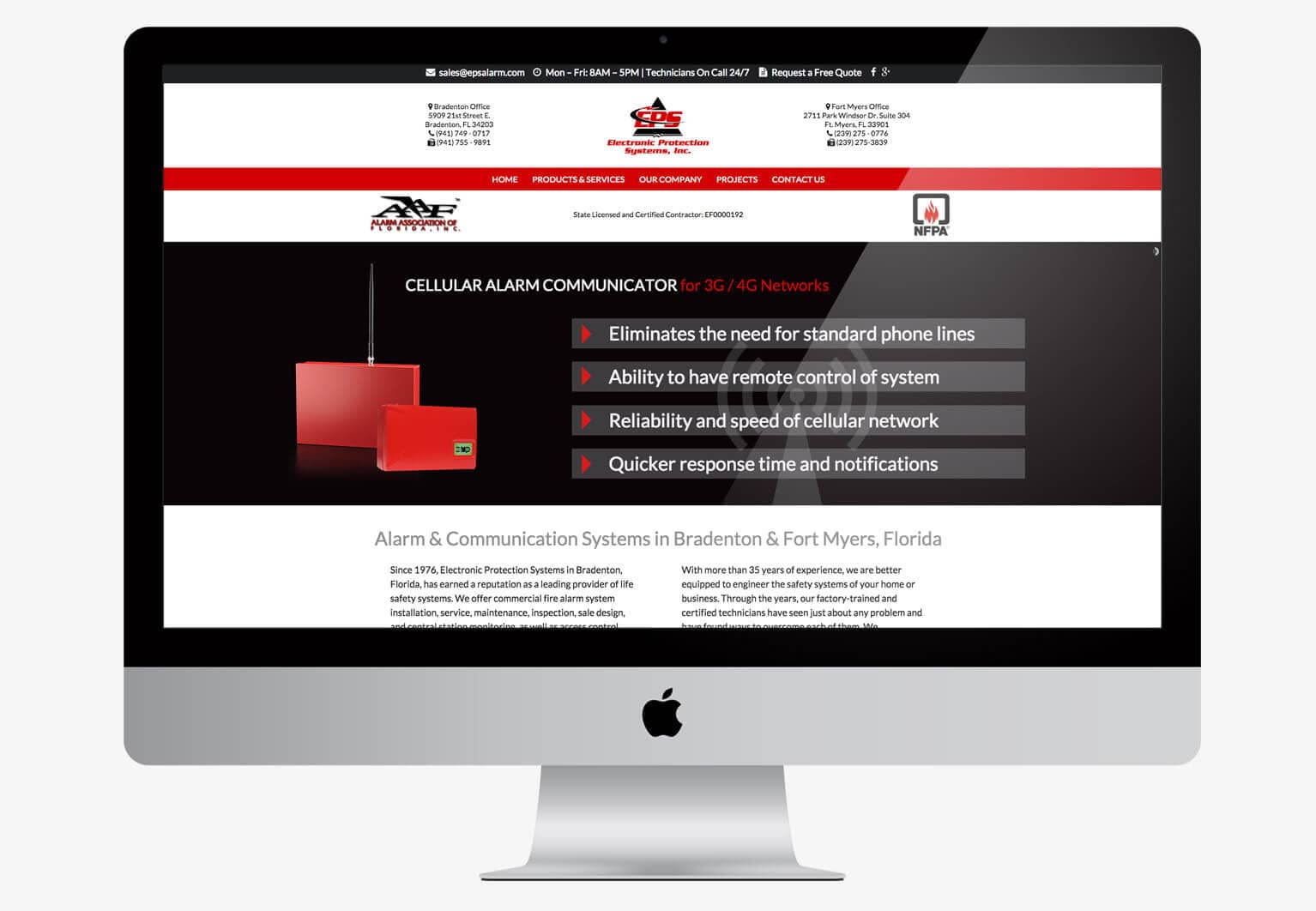 Client:
Electronic Protection Systems
Task:
Website Design & Development, Custom Animated Layersliders, Local & Advanced Search Engine Optimization
Description:
Electronic Protection Systems of Bradenton needed a redesign of their dated website. They wanted to show off their products, so we created custom animated layersliders to highlight their products & services. We set them up with an easy to manage WordPress content management system where they can easily update content and photo galleries. In addition, we provided our local & advanced Search Engine Optimization services.