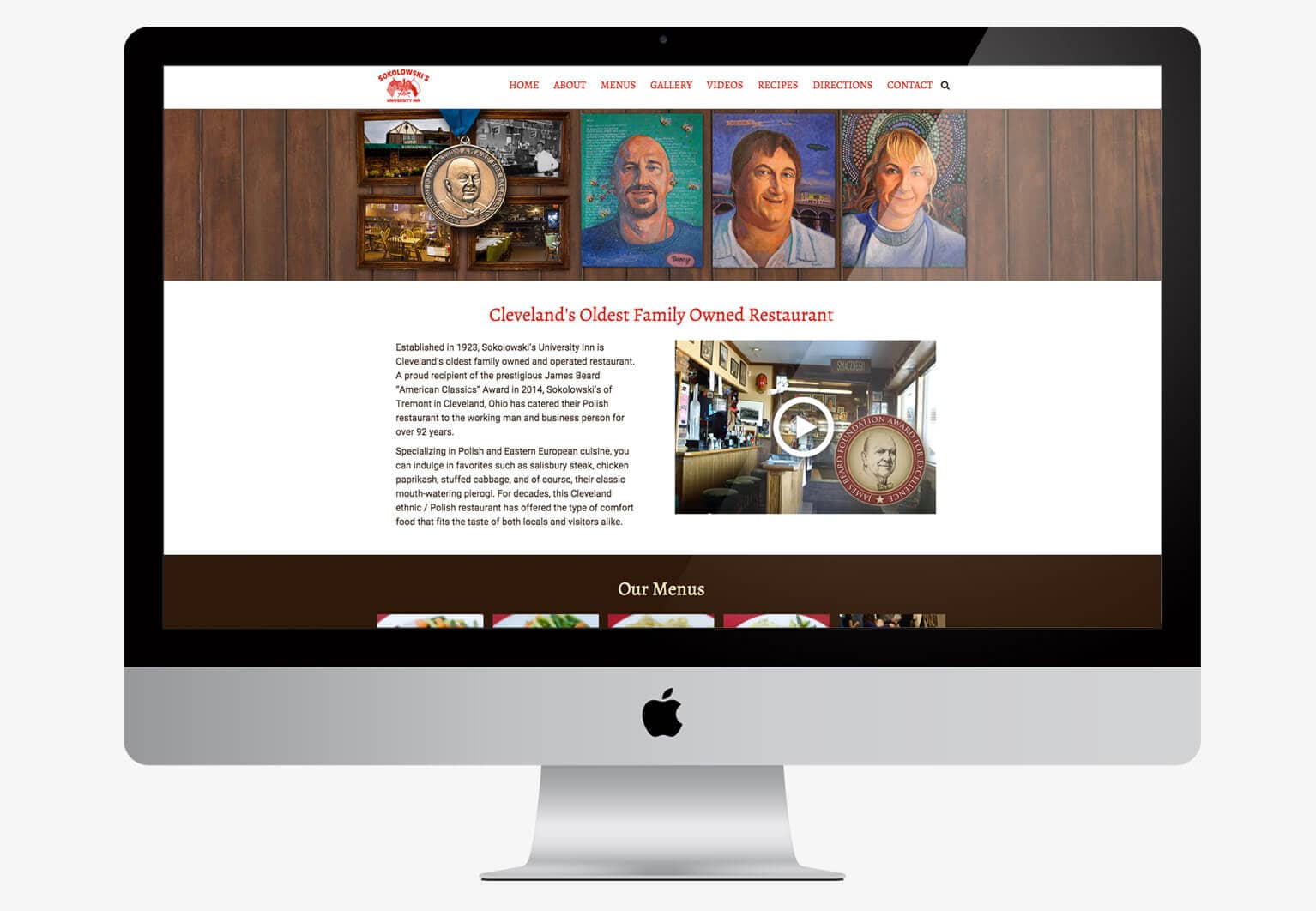 Client:
Sokolowski's University Inn
Task:
Website Design & Development, Search Engine Optimization
Description:
We designed Sokolowski's, Cleveland's most popular Polish-American restaurant, a new responsive website built with the easy-to-manage Content Management System, WordPress. They can easily update their restaurant menu and specials with the click of a button. In addition, we helped them get ranked #1 in Google for Polish ethnic restaurant in Cleveland.