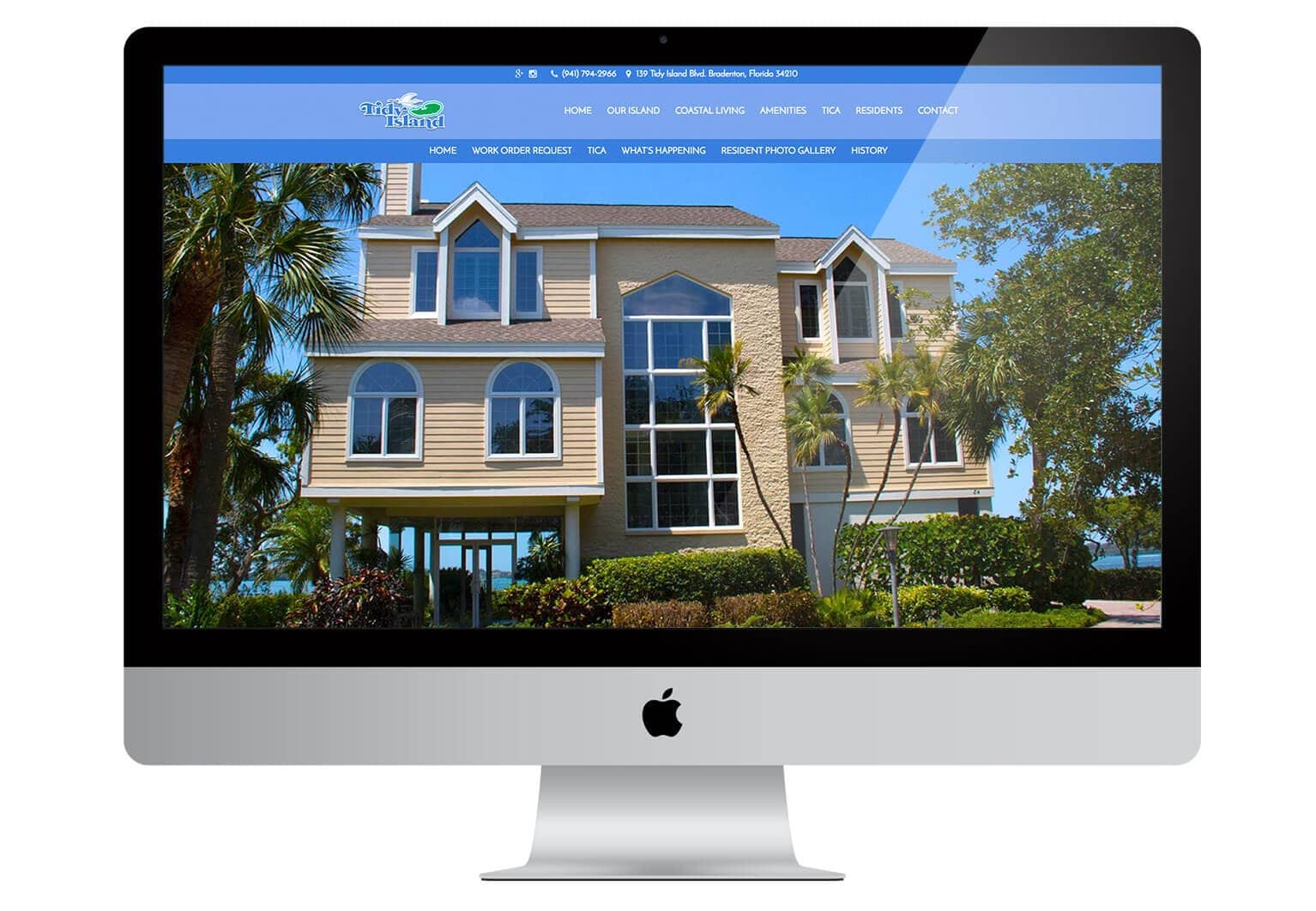 Client:
Tidy Island Condo Association
Task:
Website Design & Development, Drone Videography, Real Estate Photography, Advanced Search Engine Optimization
Description:
We gave Tidy Island Condominium Association (TICA) a complete package of website design, photography (both DSLR & drone), and a 2.5 minute drone video of the island, set to music. TICA needed a front end for the public and a back end for its residents. The site is WordPress and with some modifications, we made it function like a client portal. Users are redirected to a resident home page and can view an extra menu with pages such as photo galleries, events, PDFs, and a work order request form. This portion of the site is being viewed by 100 different users. The public side of the front end shows our photos of the property's homes, Sarasota Bay, the lake, and birds-eye shots of the island. We have photos in galleries and in full-width sections as background elements. It's a beautiful island and it was important to show this through imagery wherever possible. The website has been getting compliments since it is modern, yet accessible, for any age group.