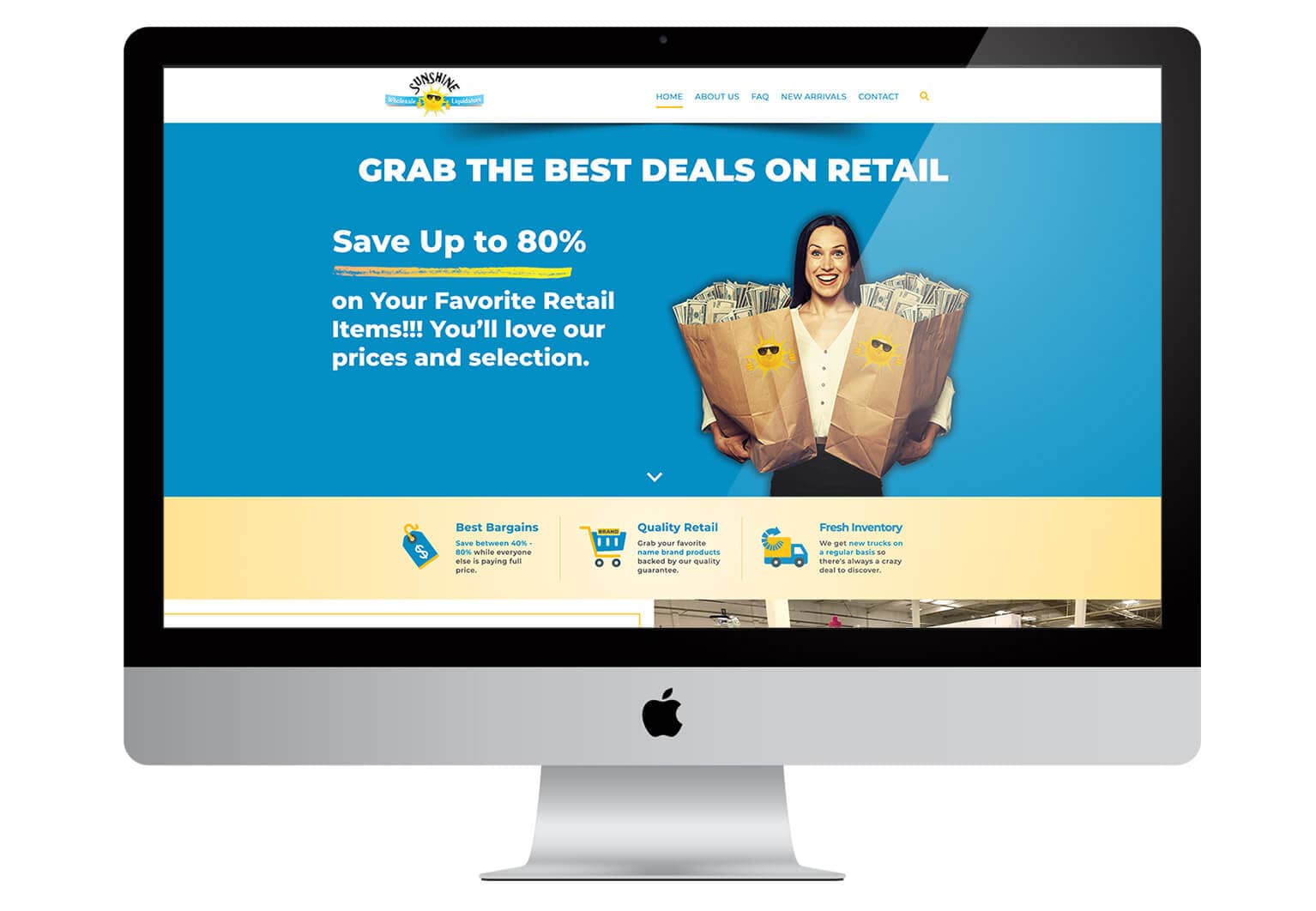 Client:
Sunshine Wholesale Liquidators
Task:
Website Design & Development
Description:
Sunshine Wholesale Liquidators offer great prices on quality retail items including: home goods, toys, clothes, electronics, and more. A lot of the website messaging and images were targeted at the type of person who likes to hunt down a great deal. We created the website before the opening of the store so we had to get creative with the use of images. We custom-designed both a flat two-color style icon group to stress benefits, and an outlined icon style for their different products. The site also includes Mailchimp newsletter integration.