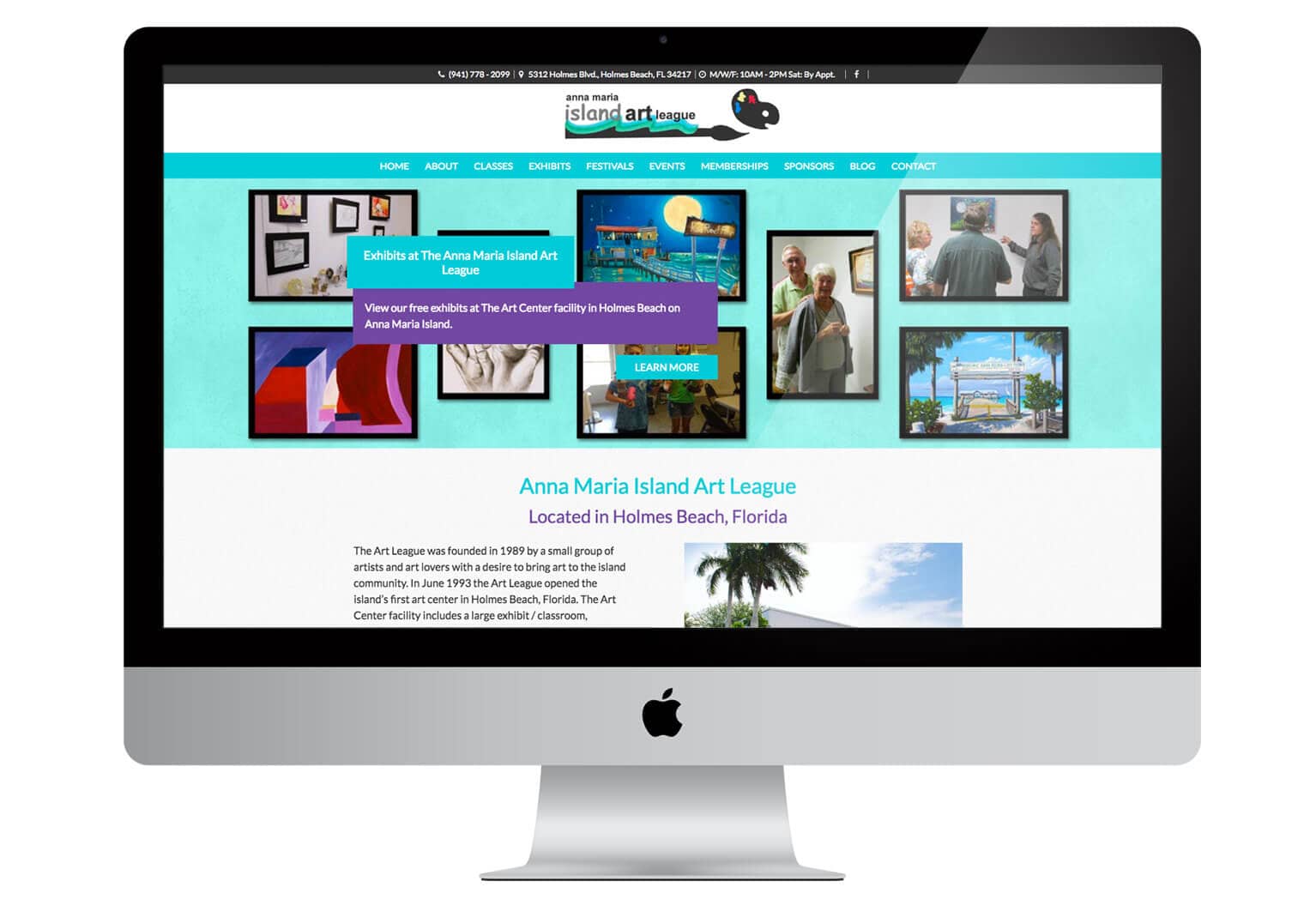 Client:
Anna Maria Island Art League
Task:
Website Design & Development
Description:
Anna Maria Island Art League is an organization located on the island, offering art exhibits, classes and festivals. They had asked us to redesign their old website; as they wanted the new site to reflect the livelihood of the organization; incorporating their weekly events, classes, and more. The Art League also wanted to show off their photos from the exhibits and festivals, so we incorporated large galleries into their website. Using a custom WordPress theme which we programmed ourselves, we developed a responsive website which an admin from the company can easily update & manage. Other features include accordions and colored blocks with canvas-type backgrounds to break up information into easily readable sections. To make this website more 'artsy,' we added custom paint stroke buttons and canvas backgrounds to reflect the uniqueness of the art league.